Thank you for visiting our Kinesiology and Health Science, formerly Health and Exercise Science, Alumni Chapter website.  This website is available to our alumni to learn about the alumni chapter and to advise you of the exciting events we will be hosting.
Dear Fellow Kinesiology and Health Sciences Alumni,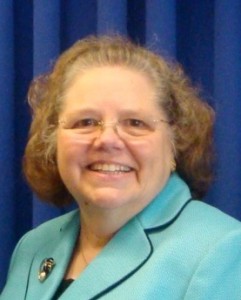 I am truly honored to serve as the President of the Department of Health and Exercise Science Alumni Chapter that represents such a group of outstanding and dynamic professionals. As an undergraduate, graduate and currently an Adjunct Faculty member it is a pleasure to support the Department of Health and Exercise Science faculty and the students that are aspiring to be such great leaders in the field of Health and Exercise Science.
The HES Alumni Board Members take great pride in showing our TCNJ HES pride all year long, so feel free to come back again to campus and attend one of our HES alumni events with Department faculty and students. Take some time to reflect back on your pleasant memories of attending and graduating from the HES program and continue to maintain your connections to the college by showing your support to the students that are currently enrolled in the HES program. Make sure that you check out the HES alumni webpage and watch for upcoming events. Also, please keep us updated with your current contact information and whereabouts so that we can keep you informed of the many exciting programs that are being planned for you.
On behalf of the HES Alumni Executive Board Members, we hope to see you at future TCNJ HES alumni events.
Sincerely,
Sally Flanagan, M.Ed.
Upcoming Calendar Events