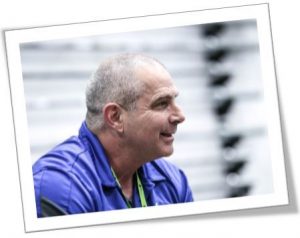 The Department of Health and Exercise Science Presents:
10 Pillars of Long Term Athletic Development: Sports Performance or Health Promotion?
              Wednesday April 18, 2018, 1:00-3:00 pm  –  Business Building, Lower Level
                            Guest Speaker: Rick Howard, MS, CSCS*D
Rick Howard is a founding member and Past-Chair of the National Strength and Conditioning Association (NSCA) Youth Special Interest Group and the Chair of the NSCA State Provincial Director Committee where he is the Mid-Atlantic Region Coordinator. Howard is the Director of Fitness at Wilmington (DE) Country Club and is an instructor in exercise science at Rowan University (NJ) and West Chester University (PA). He presents nationally and internationally on youth training, long term athletic development, and strongman.

                  Register by April 11, 2018 to avoid late fee
   0.5 HES conference credits, Cost $5.00 ($2 late fee after April 11)  
                                        Guests $10.00